4 Healthy Screen Time Hacks You NEED Right Now!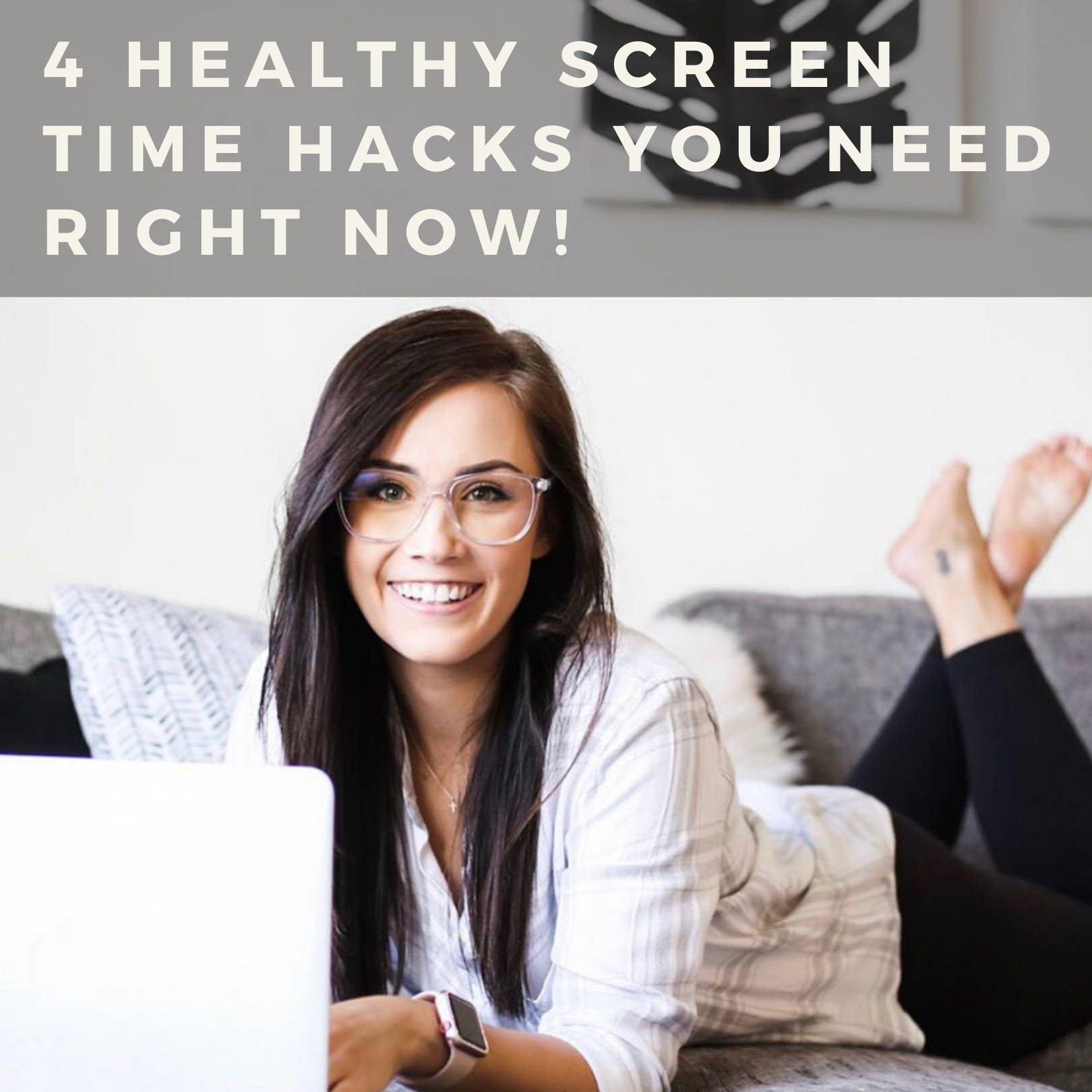 Have you taken a look at your screen time reports lately? If you're like most of us, they've taken a sharp turn upward! Quarantine and work from home have not only made screen time a great alternative option, but also an absolute MUST for many. As a result, we're hearing more about the effects of screen fatigue.
As a brand that sells blue light glasses, this is not a new conversation for us. In fact, we spend a lot of time talking about the impact and negative effects of too much screen time often referred to as computer vision syndrome, but this year has thrust this conversation to the forefront more than ever before.
2020 has not only brought us home, it has planted us firmly in front of our devices. We've watched meetings that used to be held in conference rooms, (Klassy Kastles), or coffee shops, quickly migrate to online meeting rooms and Facetime calls. Trust me, we're feelin' it too...and there's nothing wrong with embracing the online space for work and entertainment (it's the majority of our ecom and business world at KN), but with such a spike in digital device use, it's leaving people like us, and probably you too, wondering how to stay healthy and productive when you have to be on screens most of the day…...and if you're anything like us, nights too!
And..it's not just work, it's socializing too. Online networks, workouts, and entertainment have replaced a lot of face to face experiences, but is it really that much different than it was a few months ago?
Screen time numbers have become the new "I'll show you mine, if you show me yours" joke, and we're not ashamed because most people are reporting the same 25-30% increase that we're seeing because right now…. staying connected = staring at screens. 
We accept it and even enjoy it, but we also have to get real with what it means to our health and well-being and make sure we're considering ways we can stay healthy and productive while managing the screen fatigue that seems inevitable.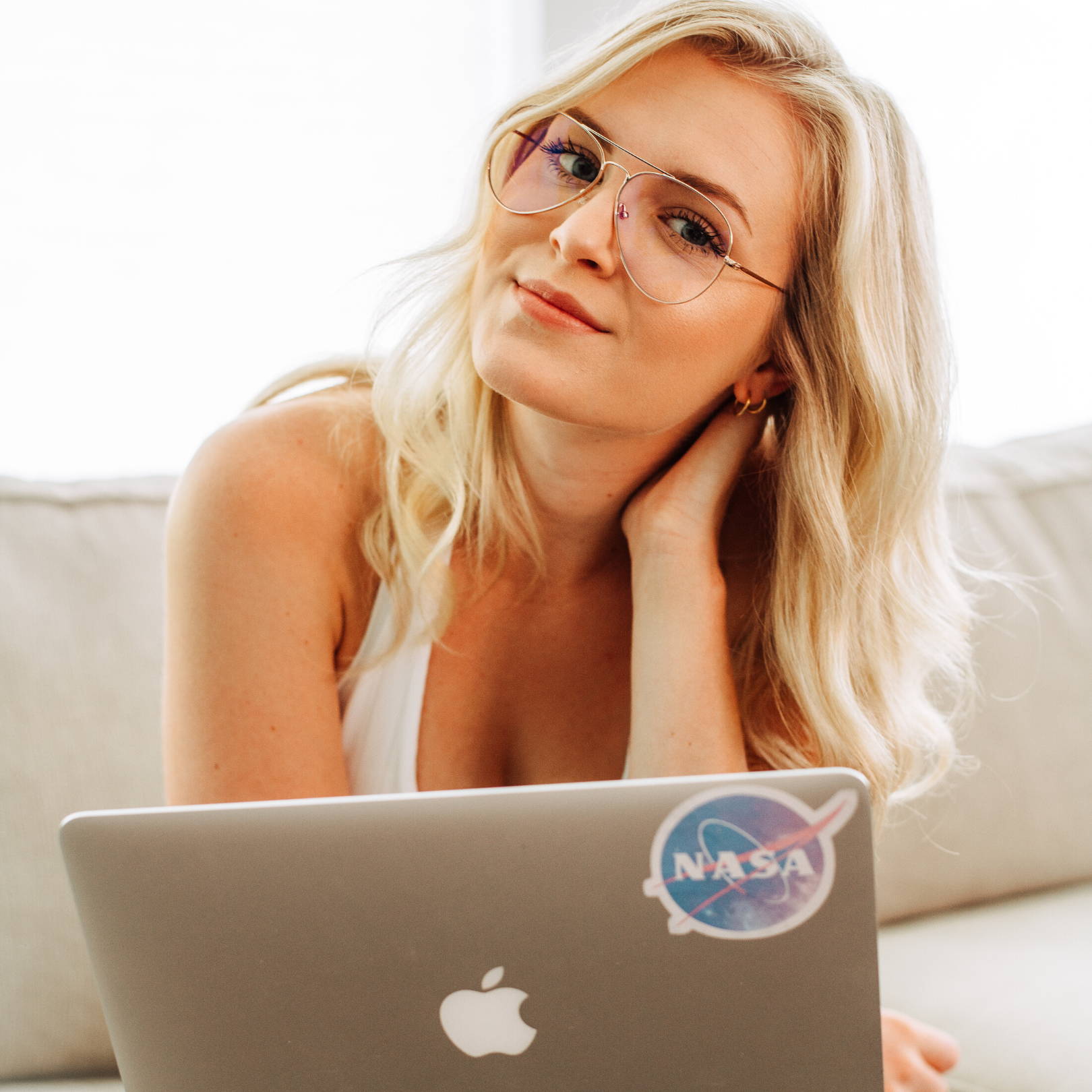 Here are our 4 Healthy Screen Time Hacks:
1 - Know your numbers
Speaking of that weekly screen time report. If you haven't gotten real with your screen time numbers, it may be time to. With so many people logging more hours on screens right now, it's even more important to monitor yourself because as cliché as it may be, awareness is always the first step in making healthy and necessary changes.
So, what's the goal? Less screen time, or more quality time on screens? For us, quality always wins. If you're going to push those numbers, you want to make sure you're aware of where you're spending your time so you can make sure it's productive time. Once you take a look at the big picture, you may be able to shave off some of those precious hours you're logging.
It's all about dealing with this new workflow/lifeflow we find ourselves in, but…..we are the first ones to grab our phones before our feet hit the ground and start filming for the day. It's part of our business and brand. So, if anyone gets it we do. Yes, screen fatigue is a real thing, but so is running a business and life almost completely online.
So, here's the good news. Even if you can't cut down screen time or just don't want to, because it's how you work, where you network, and even how you spend your down time, there are other things you can do to make sure you're still operating at your very best and staying healthy regardless of your hours on screens. Use the resources and information that are at your fingertips and take a serious look at what will help keep you performing your best! 
2 - Blue Light Glasses
Get some stylish blue light glasses that reduce the negative effects of too much blue light from digital screens. Reducing overexposure can mean less headaches, eye strain, blurred vision, and interruption to sleep when you finally do want to get some rest! Check out all our new styles and colors: here.
Read more about blue light here.
3 - Balance screen time and movement
You've upped your digital game, up your movement game (hello, endorphins!). Make sure you're increasing movement and self-care. Sometimes the most motivated people are the ones that neglect themselves the most (it's true). To be productive, you have to be healthy!
Not sure where to start? So many fitness coaches are offering FREE or low cost challenges you can complete at home, or access online. Now is the time to start, or continue a healthy fitness routine.
4 - Build-in accountability
Whether this comes in the form of a person, or a reminder on your devices, make sure you're being made accountable for the time you're spending on screens each day as well as the time you're spending on movement and self-care. Sometimes all it takes is a little accountability to solidify a change that will make a HUGE difference in your quality of work and life.
Our goal at KN is to always stay tuned in to the conversation, and as a team, we recognize the impact of this new way of living and working, and though we've been in this conversation for a while now, we have to bring these things to light for our customers, our coworkers, and ourselves so that we can make the necessary shifts to our culture and our brand.
We are all in this together!
Shop our latest sale here!
Take care of business, but don't forget to take care of YOU!
XOXO
The Klassy Team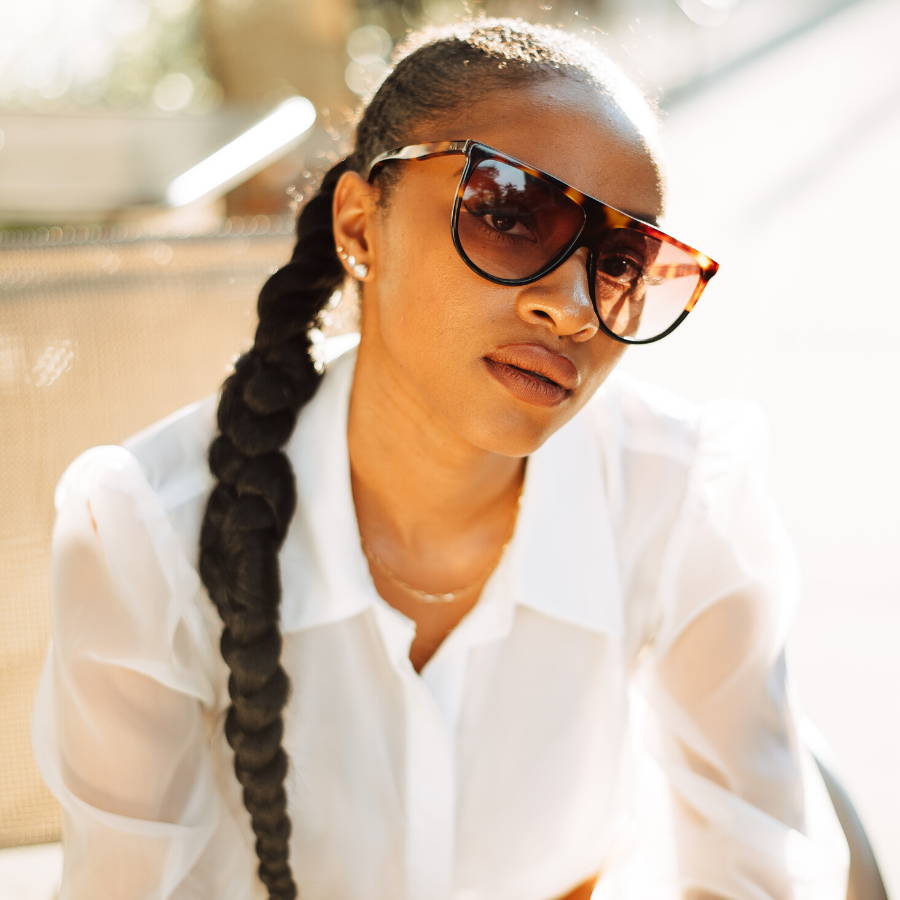 Frames pictured above: FIERCE
OPTIMISTIC
Optimistic isn't just looking at the bright side of things, it is the ONLY way to approach life and business.
---