5 Evening Routines That Pay You Back In Time!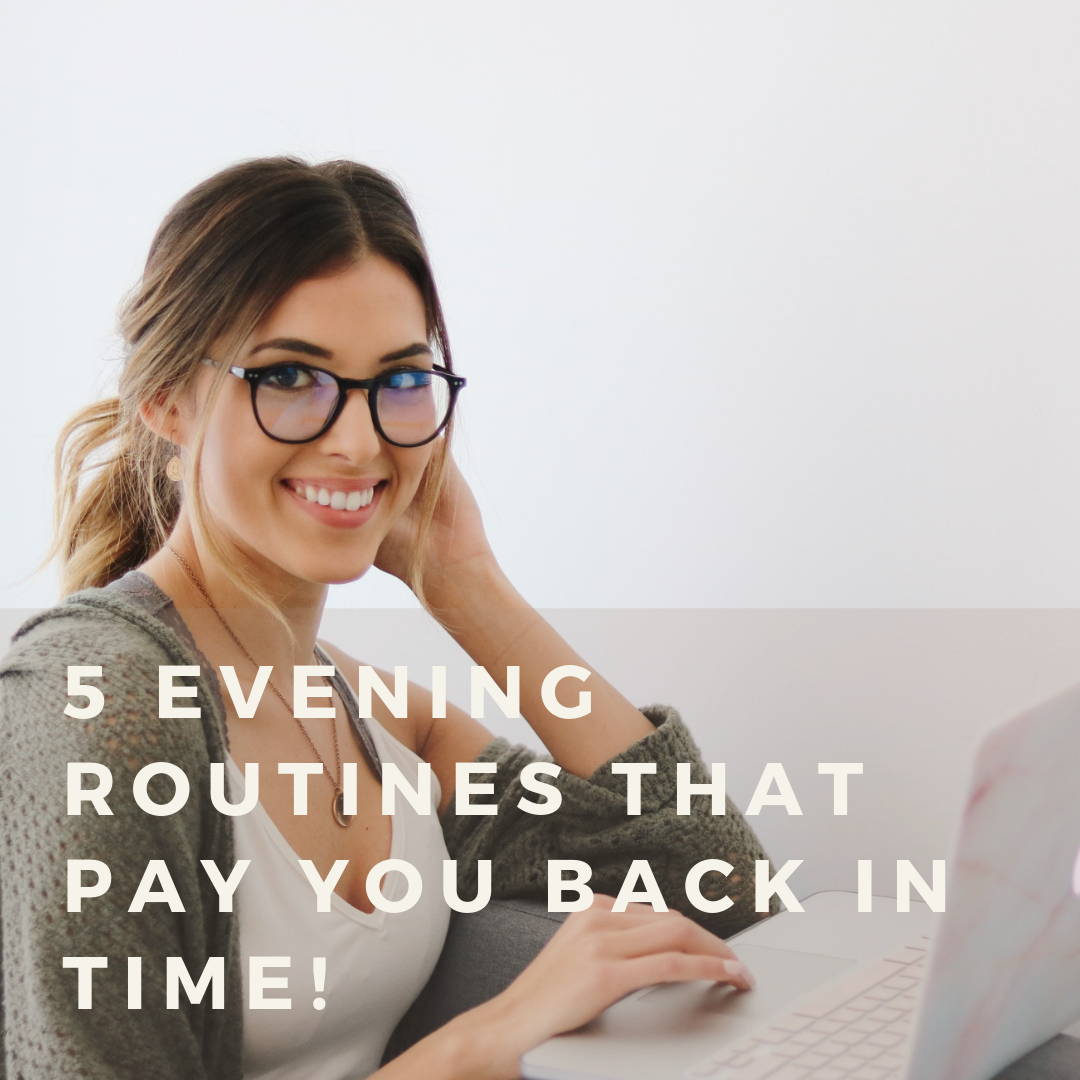 Everyone has heard the saying, "Time is money!" We all know this is true. Our time is valuable. So, eliminating time-wasters is KEY to maximizing those precious hours.
The best way to do that is to start making decisions for tomorrow the night before. Evening Routines that combine planning and reflection will help you balance your life and get back the time you've been letting get away. Implement just a couple of these routines and see the difference immediately.
1. Prepare/Plan Meals
Deciding what or where to eat can steal valuable hours from you throughout the week. Planning or preparing meals for the next day or the entire week can give you back that time and eliminate the stress associated with last minute meal decisions.
2. Decide on Clothing Options
This may be more difficult for all of us style-conscious women out there. How do we know exactly how tomorrow will "feel" in front the of mirror? Stripes? Jeans? Flowy? But if you can commit to this, you will see hours added back to your life. Try it for one week. You can do it!
3. Make your To Do List for Tomorrow
Most of us know the big action items we have to tackle tomorrow by the evening before. Making that list before you go to bed prepares your mind for what is ahead of you. High impact items can be taken care of at the beginning of the day. Imagine how much you can get accomplished!
4. Gratitude Reflection
Don't skip this one! Reflecting on the day with gratitude is one of the most important things you can do to bring closure to your day. Being ambitious and driven means you may be harder on yourself than anyone else. Choosing to look at what was right about the day, sets a good tone for tomorrow and gives you the energy to wake up and do it all again!
5. Decrease screen time or block blue light in the evening to get more effective sleep!
Making sure you get the rest you need means more productivity! Excessive screen time from your devices may be robbing you from rest. Reducing screen time, or using blue light blocking options like Blue Light Blocking Glasses will keep the increased blue light from lowering your melatonin and affecting your sleep. As a bonus, it may even reduce eye strain and headaches as well.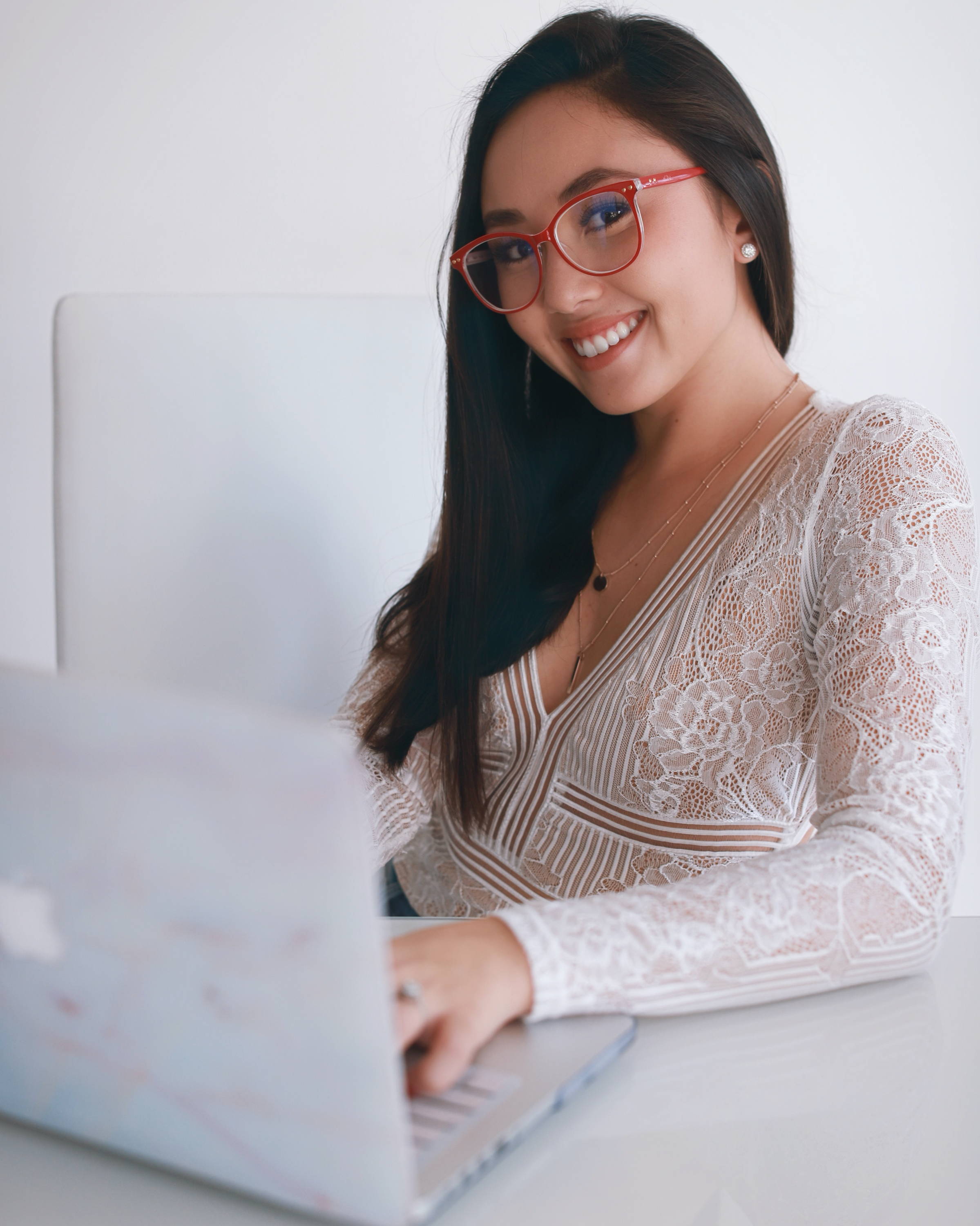 Is there an ambitious woman out there that hasn't been exhausted after a long day, but can't seem to sleep?
"The biggest tools in your business shouldn't be the things holding you back from being productive and healthy," says Natalie Rogers, Founder of the Klassy Network.
She adds, "When I found out that blue light from working on my devices was giving me headaches and keeping me from sleeping, I had to do something about it." Her desire to find stylish Blue Light Blocking Glasses led her to selling a product that she feels saved her health and has made her more productive in her businesses.
Don't take her word for it. Listen to the other successful women that wear her Klassy glasses to block blue light from their devices while they build their empires.
---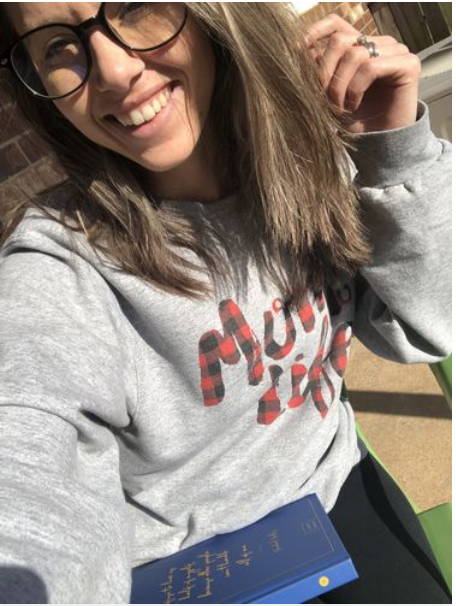 I LOVE these glasses! I work at home on my phone and computer and have had huge headaches for as long as I can remember. I've been wearing these glasses for a couple weeks and my headaches are pretty much nonexistent!
---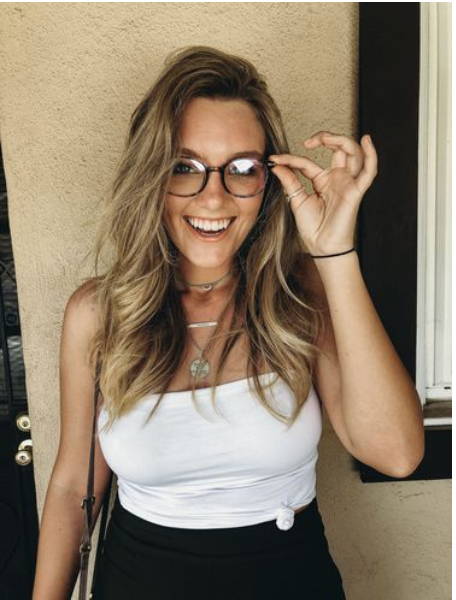 Absolutely obsessed with my blue blockers! Not only are they blocking the harmful blue light from my eyes but they are literally the cutest glasses ever!! Highly highly recommend to anyone and everyone.
---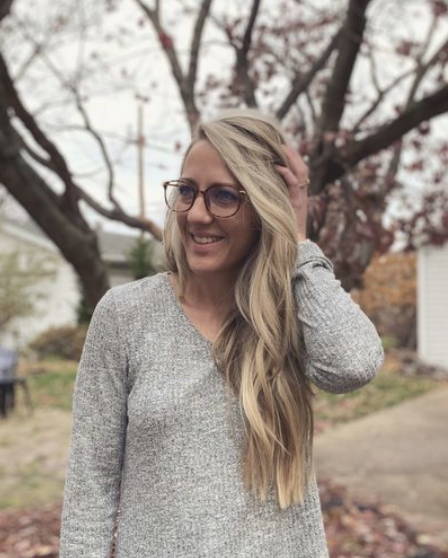 I absolutely love my glasses! I work on the computer a lot and was getting headaches. I decided to get these and they have made a huge difference! No more headaches and my eyes don't get tired! They are great quality and adorable! You won't be sorry!
---
As an MRI tech, my job consists of staring at a computer screen for most of the day. I used to go to bed with a headache and then I wouldn't even be able to sleep.
I had multiple eye doctor visits, thinking I needed some readers only for them to tell me my vision was completely fine. Then I learned about blue light. I didn't need readers, I needed blue blockers. So I jumped on and bought my fave ones from Klassy Network. My eyes don't hurt from staring at MRI scans all day anymore!
Lottie B.
---
"You don't have to sacrifice screen time, you just have to protect your eyes. Doing it in style is a choice!"
Natalie Rogers, Founder of Klassy Network
Klassy Network Blue Light Blocking Glasses come in several styles to fit any personality or sense of fashion. With new collections launching throughout the year, you won't be able to stop at one pair.
Klassy glasses are for the style-conscious, ambitious woman, that just can't walk away from her devices as the sun goes down, but NEVER has to sacrifice her style. Hand-picked and designed by Natalie, every pair of Klassy glasses come in a signature red box, that includes a blue light blocking tester, a soft branded case, and a postcard to keep all Klassy ladies updated on new products.
It's hard to believe that the girl behind the glasses has been an entrepreneur for 6 years! Yes, Natalie Rogers, founder of the Klassy Network, has been running her own business since the age of 18. She knows what it takes to build a successful business from the ground up. It takes a lot of work, and these days, a lot of screen time. It is her own personal experience that led to the products she now sells with confidence.
Years on the computer running her business and managing her team turned into frequent headaches and the inability to sleep at night.
It wasn't until she started looking into the negative effects of screen time, that she realized that it was the effects of blue light exposure. After doing some research, she found that wearing Blue Light Blocking Glasses was a great way to minimize headaches and sleep issues when spending so much time on the computer.
But…..All she found were basic black glasses with dark yellow lenses, which just wouldn't work for a young, stylish-conscious, female entrepreneur that knows how important confidence is to success.
It took some time to find a stylish pair, and when she did, she waited a month for them!
There had to be a way to get stylish Blue Light Blocking glasses to other ambitious women ... and the Klassy Network was born.
When asked why she is so passionate about what she is doing now, Natalie answers, "As a business woman, I knew that I couldn't sacrifice work time and just turn off my devices, but I also couldn't sacrifice my health and wouldn't sacrifice style. I strongly believe style and success go hand in hand, so I was determined to find glasses that promote style and confidence while providing the function of blocking blue light."
What started as a necessity in her own life, has turned into a business that is about delivering high quality products to other successful, ambitious women. "I am committed to delivering quality, fashion forward products and I'm having fun doing it." adds Natalie.
As her product line grows, so does her outreach. The Klassy Network also connects successful women and promotes supporting each other and sharing secrets of success.Her mantra, "There is enough for everyone. Let's help each other get there!"
It's about necessity. It's about health. It's about style. It's about success!
The Klassy Network, Sacrifice nothing. Where function meets fashion!
---